Our Story Began In 1993

Our story began in 1993, in Kaunas, Lithuania when Anatolijus Kudrešovas , who was only 19 years old at that time, was making first steps towards his strong desire to be self-independent and successful.
Together with his college friends, Anatolijus started his first business: bringing sewing machines and fabrics for resale to lingerie manufacturers in Lithuania. Later on his activity expanded to selling corsetry garments in other countries.
Getting more and more acquainted with fabrics and machinery, constantly communicating with manufacturers and sellers, Anatolijus nurtured his desire to have private business and start creating and producing something himself. This enterprising and initiative teenager decided to establish a company for lingerie manufacturing -
A.Kudrešovo firma
.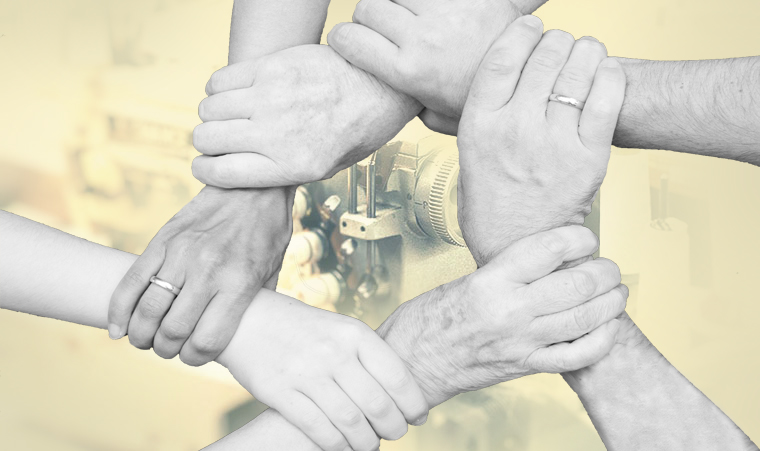 First employees Mom and Dad
The very first employees of this newly founded company were his Mom and Dad, who believed in and supported his business idea.
Anatolijus started everything from scratch. However, this young business owner was not afraid of any challenges or risk, thus he developed and implemented his business idea while learning and gaining experience from his own mistakes.
Business oriented and strategic insight allowed Anatolijus to capture the increasing demand of high quality products and soon the company started producing constructive, comfortable and specialised lingerie,which opened the door into foreign markets. At the beginning, most of the products were produced under the client's private label. Successful introduction and recognition of products created and manufactured by A.Kudrešovo firma encouraged launching of Kudreshov underwear brand.
First logo
The first logo was designed in black and white trying to reveal our accent on the assortment of classic products. As we aimed to deliver comfort and confidence for more and more woman of different age, taste or necessity, during the decades, the assortment range has extended from basic, everyday bras, briefs and corselets to specialized garment groups such as maternity and nursing, post-surgery and mastectomy, corsetry and sexy lingerie. Therefore, it was decided to update Kudreshov underwear logo to more feminine and sensual one.



One of the biggest in the Baltics

With only three employees at that time, today A.Kudrešovo firma has grown into one of the biggest lingerie manufacturers in the Baltics. It has been a long journey towards this destination. Our dedicated team will continuously put all their efforts together to inspire women to look and feel great and deliver products of the highest quality.